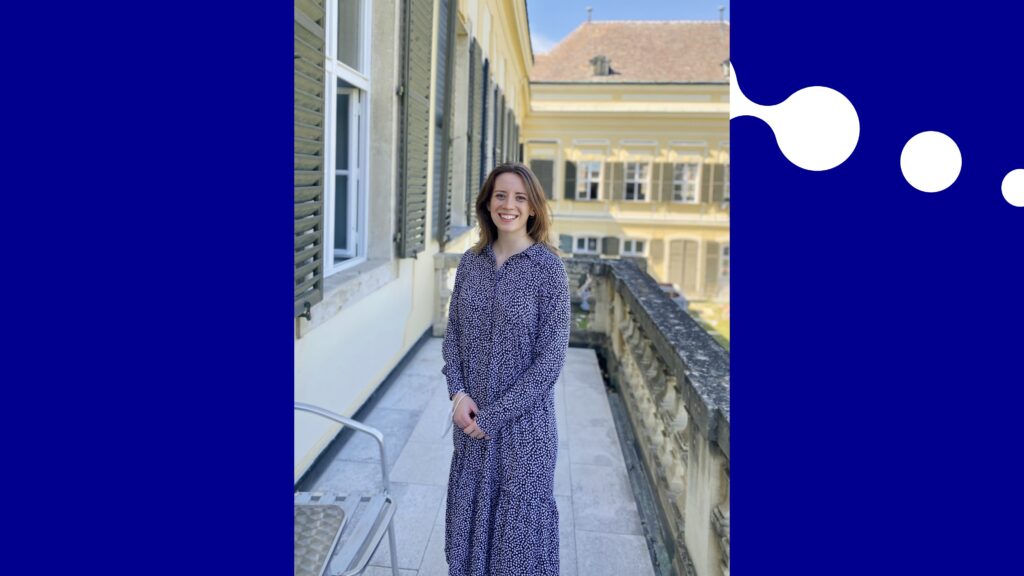 02.05.2022
Meet the young researchers behind MYRIAD-EU: Kelley De Polt
Several young researchers will complete their PhDs as part of the MYRIAD-EU project. This time, we are introducing you to Kelley De Polt, a meteorologist by trade, she will study the relationships between different climate hazards. Kelley, the floor is yours!
Hello, I'm Kelley, a PhD student from the USA, working at the Max Planck Institute for Biogeochemistry in Jena, Germany. I previously earned my Bachelor of Science in Meteorology at North Carolina State University (Raleigh, NC, USA) and my Master of Science in Geography from East Carolina University (Greenville, NC, USA).
What do you do on MYRIAD-EU? Is it the first project you've worked on?
I am working primarily on Work Package 4 (WP4), entitled Dynamic feedbacks between risk drivers. My goal is to assist in determining an intensity-damage relationship for climate hazards, especially those which factor in changes in social or physical vulnerability from previous hazards.
I've had the opportunity to work on multiple interdisciplinary projects, with a focus local to the southeastern United States. MYRIAD-EU will be the largest and farthest-reaching project I've had the opportunity to participate in and am very excited to see the impact it makes.
What are you looking forward to the most as a MYRIAD-EU researcher?
When first joining the MYRIAD-EU project, the thing I most looked forward to was the breadth of knowledge across all participants and partners within the project. Given the range of sectors and scientific fields involved in the project, I look forward to the insights and synergies I will be able to learn. I also look forward to contributing to an incredibly impactful and beneficial project!
Where do you see yourself in 5 years?
In 5 years, I see myself having completed my PhD, though what I am working on I'm not entirely sure what that would be. I hope to continue pursuing my passion of participating in research that directly benefits the communities I study, as that is the underlying motivation to any work I've done!
What did you want to be when you were growing up?
When I was growing up, I wanted to be a meteorologist as I was incredibly fascinated by the weather! I had the opportunity to take a high school course on meteorology and my passion for the subject grew from there, leading me to where I am today.
Who is your science idol? Someone you wish you could have a conversation with (from the past or contemporary).
Some of the first people who were my science idols were ones which I watched on television, such as the MythBusters and Bill Nye: The Science Guy. Though the people on these shows may not be labelled as proper scientists or researchers, they were experts in the techniques of scientific communication; making scientific concepts and the idea of the scientific method approachable as well as memorable to all ages.
If MYRIAD-EU held a party, which song would you request from the DJ?
If MYRIAD-EU held a party I would request the song "You've got a friend in me" by Randy Newman (you may know it from the movie Toy Story). Just as all members of MYRIAD-EU are colleagues there have been some friendships to form as well!