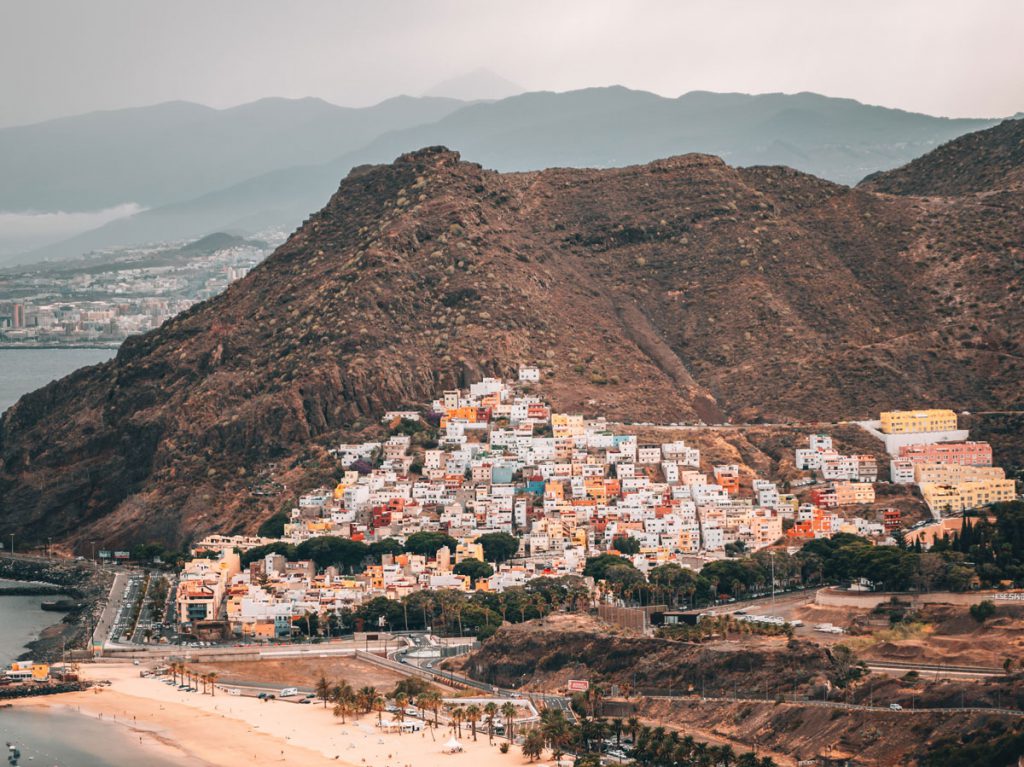 Canary Islands
Spain's Canary Islands are a region with a strong economic dependence on the tourism industry, with strong links to mainland Europe's markets.
Despite their economic contribution, the high number of tourists puts pressure on the island's energy and food supply as well as on water resources, which reduces available resources for agriculture and energy production.
The islands face challenges due to their remoteness, low scale, difficult topography, and climate. Some examples of interrelated hazards include volcanoes, which can trigger mudflows, or earthquakes, which can amplify landslides or trigger tsunamis. They are also highly dependent on external agricultural products, which increases their vulnerability in the face of possible food-chain cuts.
As COVID-19 showed how unforeseen risk can decimate the tourism industry, this pilot placed a strong focus on new, emerging risks. The pilot is measuring how the pandemic may have impacted how risks are perceived by public and private actors, and how this might impact the design and potential success of MYRIAD-EU's solutions.
More specifically, the pilot will support the design of more resilient Energy Communities to promote renewable energy penetration and its social acceptance in islands. Therefore, the Canary Islands pilot contributes to the EU Green Deal's aim to advance the EU's clean energy for EU Islands initiative.