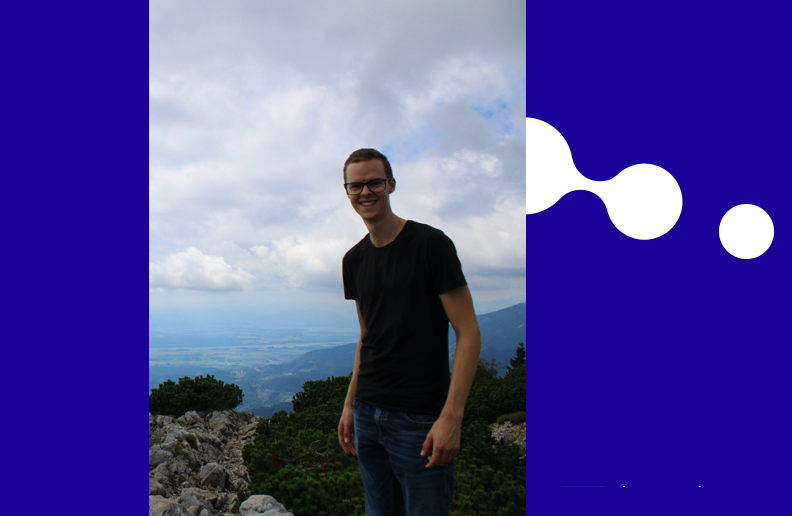 27.10.2022
Meet the young researchers behind MYRIAD-EU: Tristian Stolte
MYRIAD-EU is driven by the committed and inquisitive people behind the project. This month we introduce you to PhD candidate Tristian Stolte, investigating the interplay between society and natural hazards and global-scale urban disaster risk.
My name is Tristian Stolte, a PhD researcher at the Institute for Environmental studies in Amsterdam, the Netherlands. I have a Master's degree in Hydrology and I obtained my Bachelor in Earth & Economics. In both degrees, I have been focusing on the interactions between society and natural hazards. Currently I am applying this knowledge in my research about global-scale urban disaster risk.
What do you do on MYRIAD-EU? 
I am working on work package 4, which relates to "Dynamic feedbacks between risk drivers". Input from my PhD research relates to (urban) vulnerability to natural hazards.
Before joining MYRIAD, I worked on the C40 – Water Safe Cities project, in which I calculated the flood and drought risks for 97 cities across the globe. You can take a look at the interactive story map here.
What is the most interesting thing you learned working on MYRIAD-EU?
Working together with scientists from related but still very diverse backgrounds and finding consensus amongst ourselves on multi-risk related topics. I think this is a very important exercise that we, as disaster risk scientists, should all do to further our understanding on the complexities around (interacting) disasters.
Where do you see yourself in 5 years? 
By then, I hope to be an expert in disaster risk in the urban context. I'd like to either elaborate my research at the university, or consult cities on how to prepare and adapt to disasters (or doing both!). Also, I would really like to work one day a week in a completely different field, where they have urgent need of staff (for instance in a hospital, public transport, or teaching)
What did you want to be when you were growing up?
I wanted to be the news anchor at the weather report. Back then I envisioned this as being outdoor all day, looking for signs to 'read' the weather. I guess I still ended up in a field somewhat related!
Who is your science idol? 
Geologists Dr. Richard Alley! He is an expert in climate change and ice sheet dynamics, about which he talks very passionately. He is well known for his explanation on the rotation dynamics of the Earth, in which he involves a lamp and the bald spot on his head (Google it!). It is complex matter, but he manages to convey it in a way that everyone can understand, which is what I mostly admire in him. 
If MYRIAD-EU held a party, which song would you request from the DJ?
Take me home, country roads from John Denver; that song always brings everyone together!