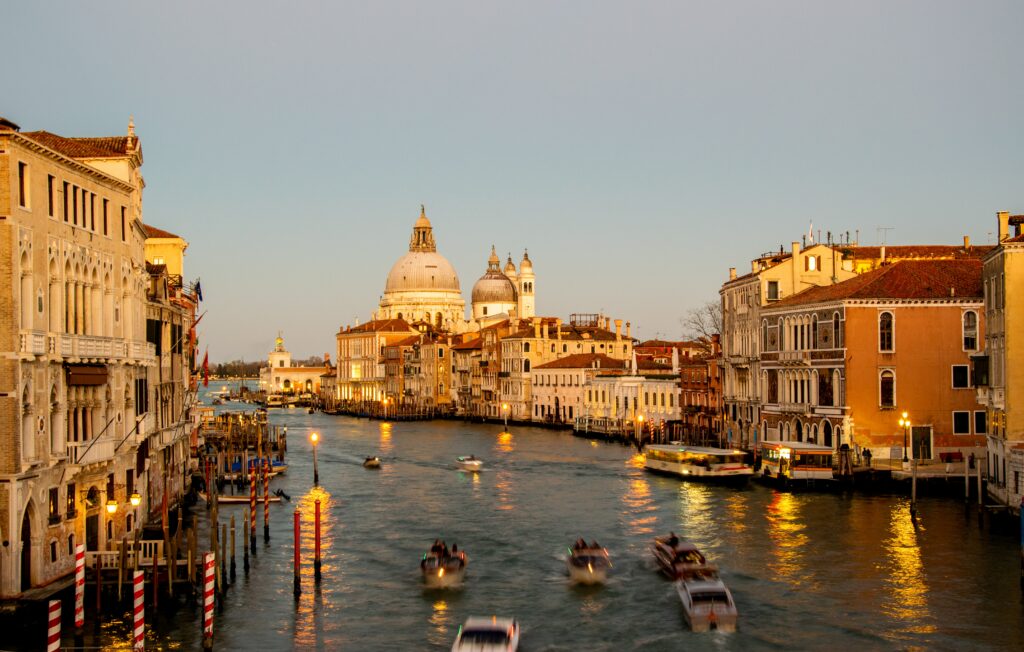 21.03.2023
Veneto region on the road to multi-risk detection
On 14th November 2022, the city of Venice hosted a one-day workshop to the multiple risks facing the region and how to overcome them. This marked a first step towards an in-depth assessment of the Italian region's risk awareness and management, and a movement towards creating turnkey solutions.
What better way to exchange, collaborate, and brainstorm ideas than in a workshop. The MYRIAD-EU pilot workshop which gathered around 25 participants focused on the Veneto Region (North East of Italy) and demonstrated the need for a common regional vision on risk management and communication.
As in many regions, Veneto's multi-hazards are part of a complex system with various interdependencies, so it is important to identify and prioritise the most needed challenges and solutions. This work will contribute to the definition of disaster risk management pathways and climate change adaptation plans in the Region.
During the workshop, the participants were invited to discuss several multi-risk issues and challenges such as:
Risks and damages caused by extreme climate and weather events with a direct and indirect impact on several economic sectors, including tourism, industries and agriculture as well as infrastructure, population, buildings.
Climate change, anthropogenic and natural hazards impacts on environmental quality across diverse landscapes: impacts on water quantity and quality, soil quality, air quality, and biodiversity, which are vital for healthy ecosystem functioning, can have direct and indirect impacts on all sectors, including land use, ecosystems, and recreational use for tourism.
Where do the risks come from?
As one of the 5 MYRIAD-EU pilots, the Veneto region faces a range of natural, human-caused and climate change-induced risks including floods, droughts, landslides, tornados, fires, overexploitation, sea level rise, and water pollution. Although the Italian region is rich in diversified ecosystems and natural resources including mountains, lakes, rivers, lowlands, a coastal strip, and the Venice lagoon it is an area heavily exploited by its local inhabitants. The exploitation is driven by the local economy, which is largely based around tourism, agriculture, and industrial activities.
How to address and reduce the multiple risk factors?
In addition to a common vision, the workshop highlighted the need to bring together private and non-private sectors. Despite dealing with risks at individual levels at work on a daily basis, participants did acknowledge the need to move towards a more multi-risk management approach that covers various sectors and identifies multiple challenges.
According to the Pilot Lead Silvia Torresan, stakeholders emphasized the importance of improved communication processes and practices (among the local authorities themselves, e.g., municipalities, provinces, regions, and towards citizens) in order to achieve a more integrated risk governance, looking at the potential impacts of multi-hazard scenarios.
It also emerged from the workshop that oversimplification of such a complex interconnected system would be problematic. Indeed, some elements or trade-offs could be lost or simply misunderstood by decision-makers. This would conflict with one of the main objectives of the MYRIAD-EU project, which is to provide new tools and solutions to EU policymakers, practitioners, and decision-makers in their regions.
One technical solution that has been discussed during the workshop is the use of new technologies such as Machine Learning and Artificial Intelligence to analyse multiple risk factors and their interactions, aggregating heterogeneous data sources (local and global datasets) from a variety of sources such as atmospheric observations from monitoring stations, climate reanalysis, territorial data (e.g., vegetation cover, land use, population density), past disaster datasets and extreme events catalogues from global and local sources.
Next Steps
These initial results will feed into future scientific activities and pave the way for a multi-risk management strategy in various sectors. The next steps will be to select the best models, methods, and tools, to allocate roles and responsibilities, and to determine the possible role that each partner could play in the project.
The follow-up events include the first Focus Group on November 2023, the second Focus Group on August 2024, and a final workshop that will be held around February 2025.