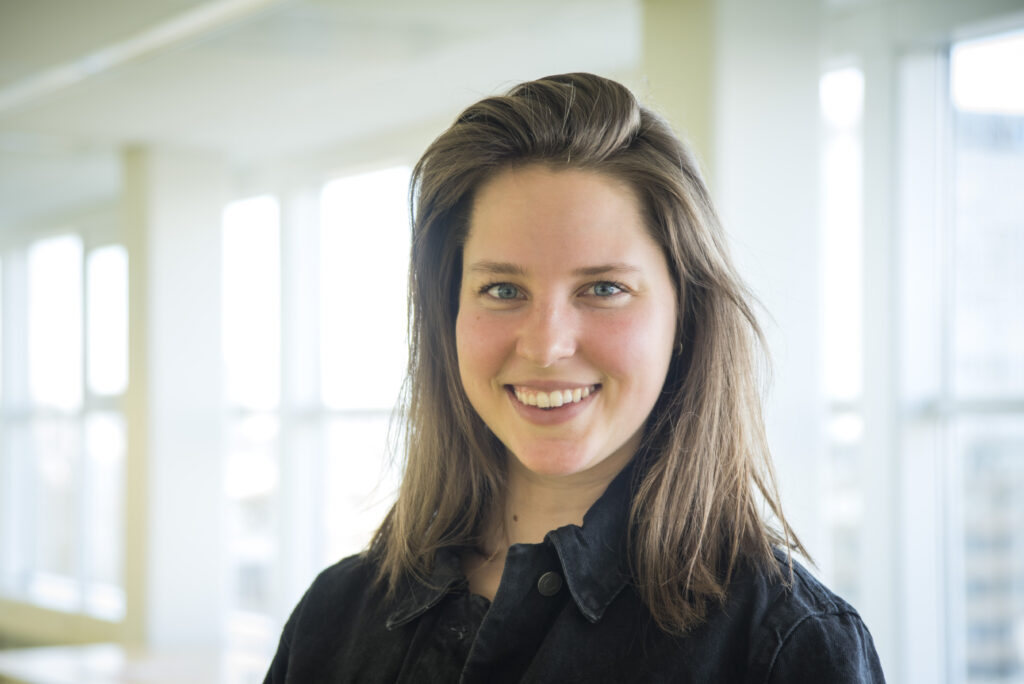 02.12.2021
Meet the young researchers behind MYRIAD-EU: Judith Claassen
MYRIAD-EU is a project full of potential – just as the people behind it. Get to know our young researchers and learn about their early career stories. How did they get started, what brought them to the project and what does the future hold for them? Let us introduce you to Judith Claassen.
Judith, the floor is yours!
I am Judith, a 24 year-old, Dutch, PhD candidate at the Vrije Universiteit (VU) Amsterdam. In the past, I earned my bachelor degree in liberal arts and sciences at the Amsterdam University College, and my master degree in civil engineering (water management) at the Technical University Delft.
What do you do on MYRIAD-EU? Is it the first big project you're part of?

In my PhD research on MYRIAD-EU I am mostly involved in Work Package (WP) 5, Multi-risk scenarios. In this WP, I focus on generating multi-hazard event sets, understanding their statistical dependencies, and the direct risk in a multi-sector landscape.
This is the first big project that I am part of, which makes it all the more exciting!
Why are you looking forward to working on MYRIAD-EU?
I am hoping to learn something new every day in the coming four years! Because I have a background in mostly climate, meteorological and hydrological related hazards, it is exciting to learn more about biological and geological hazards. Additionally, I look forward to learning how the partners in such a large consortium work together successfully, a skill that is useful no matter what field I'm in after my PhD.
Where do you see yourself in 5 years?
In five years from now I aim to have successfully completed my PhD! I am not sure what opportunities will enter my path afterwards. However, as mentioned previously, I hope I learn something new everyday throughout the MYRIAD-EU project. Being a curious person I enjoy feeling like I am always discovering new things while growing personally as well as professionally. Five years from now, following my PhD, I certainly want to continue to develop in this way.
What did you want to be when you were growing up?
Growing up, I wanted to become an inventor! While I was younger I imagined an inventor, the crazy scientist in a lab coat of course. In reality, I'm not so sure who are the people that get to call themselves "inventors".
Who is your science idol?
If I could have a conversation with a scientist that inspires me, it would be Susan Solomon, known for the theory of why the ozone hole occurred above the Antarctic.

If MYRIAD-EU held a party, which song would you request from the DJ?
If MYRIAD-EU held a party, I would request "Better Together" by Jack Johnson. I guess hazards are not always better together as multi-hazards, but the partners in the MYRIAD-EU are for sure!