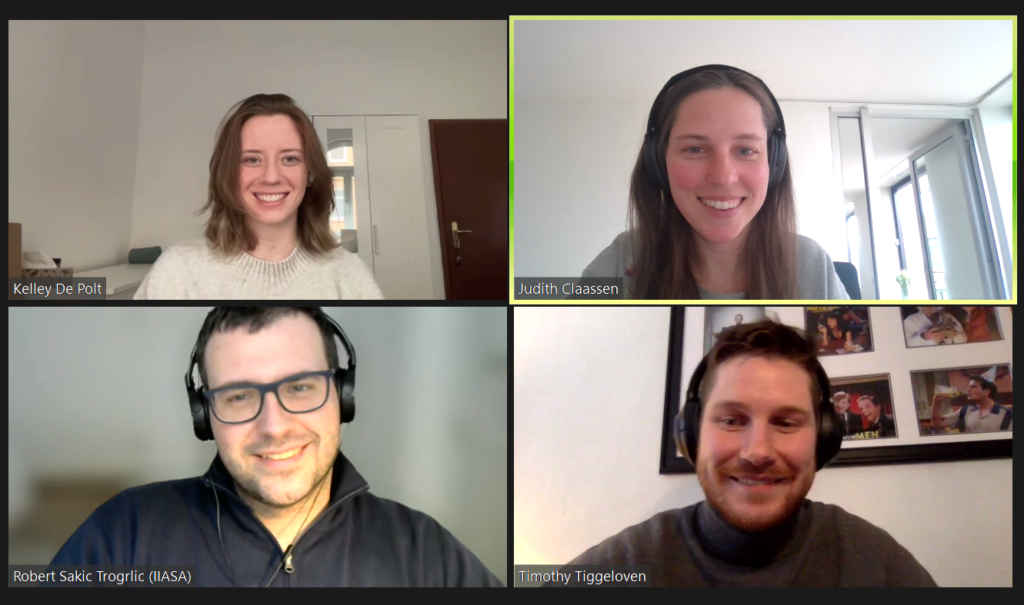 14.02.2022
Meet MYRIAD-EU's Early Career Researcher Board
Young scientists working on MYRIAD-EU recently had the possibility to elect their representatives, the Early Career Researcher Board (ECRB). The Board will make sure that our Early Career Researchers have a voice within the MYRIAD-EU project and its management. The ECRB will host meetings, discussions and social events to present their research, share knowledge, and network. Meet the ECRB members!
Hello! I am a PhD candidate on the MYRIAD-EU project at the Institute for Environmental Studies in Amsterdam. Last year I obtained my master's degree in civil engineering from the Delft University of Technology with a focus on water and the environment. In the coming years, I am excited to focus on Work Package 5, generating multi-hazard event sets, as well as being part of the ECRB. In addition, I am looking forward to serving as the Early Career representative in the project's management team until month 14 of the project.
Kelley De Polt
Hello! To introduce myself, I am a PhD student within the Biogeochemical Integration department and Hydrology-Biosphere-Climate Interactions research group at the Max Planck Institute for Biogeochemistry. My work will focus on the impacts of extreme weather events across scales and domains. I will serve as the Early Career Representative in the second period (Month 15-24) following Judith's term. I look forward to serving on the ECRB and contributing to the MYRIAD-EU project.
Robert Sakic Trogrlic
Hi! I am Research Scholar at IIASA, focusing primarily on Work Package 2 and Work Package's 3 Danube Pilot. I finalized my PhD at Heriot-Watt University in Edinburgh on the role of local knowledge in community-based disaster risk reduction in Malawi, and a postdoc at King's College London on multi-hazard interrelationships in tomorrow's cities. I am very excited to work with a variety of ECRs in MYRIAD-EU.
Timothy Tiggeloven
Hello! I am currently finishing my PhD on the topic of coastal flood risk assessment in which I have developed a framework on (future) flood risk reduction and adaptation strategies, such as structural measures and Nature-bases Solutions. I'm looking forward to working as a post-doc in the MYRIAD-EU project and will be part of the ECRB for the first two years of the project.
MYRIAD-EU is following the EGU's definition which says that an "Early Career Scientist (ECS) is a student, a PhD candidate, or a practising scientist who received their highest certificate (e.g. BSc, MSc or PhD) within the past seven years. The seven-year period can be extended to allow for periods when the scientist was not working in science because of, but not limited to, caring and/or parental responsibilities, disability, personal illness, community obligations or national service."